Barn Park Dementia Care Home in Devon
Situated between Holsworthy and Okehampton. In a Devon country village, our care home is a large and elegant period residence standing in three acres of beautiful landscaped gardens. It was established almost 23 years ago to provide care for the elderly. We also provide specialist care for people suffering from Alzheimer's disease and other forms of dementia. Barn Park is run by its proprietors, supported by a dedicated care team and a qualified care manager.
Barn Park for Outstanding Dementia Care in a Homely Setting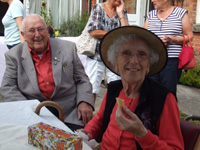 Of all the dementia care homes in Devon, Barn Park aims to provide the most relaxed and cheerful environment where residents feel truly at home and enjoy each day to the full.
To make Barn Park feel as much like home as possible, we encourage residents to surround themselves with their own items of bedroom furniture, pictures, books, plants and family photographs. Well-behaved pets are also welcome, as we know that separation from them can cause even more trauma to those in a confused and fearful state.
Individual Dementia Support, Help and Treatment from Caring Staff
Everyone in our team of carers and other support staff truly understands the importance of treating each of our care home residents as individuals, respecting their dignity and natural desire for privacy, and actively promoting their independence.
Amidst our beautiful and stimulating surroundings in the Devon countryside, excellent specialist dementia help, support and treatment is provided 24 hours a day, offering a wonderful blend of professional care and a beautiful place to live.
Types of Care Services for Dementia and Alzheimer Support, Help and Treatment
At Barn Park, we offer long term, short term, respite, day care and convalescence for people diagnosed with dementia or Alzheimer's disease.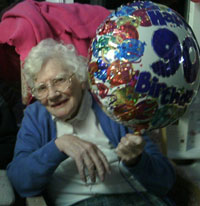 We provide round-the-clock 24-hour care. When clients come to us for day care they are able to have a bath or shower if they wish. After a spell in hospital, it is very helpful to have a stay at Barn Park before going home, in order to get used to coping agains.
Help With Funding for Care at Barn Park
Our care home welcomes both private and local authority funded residents. In certain cases financial assistance may be obtained on behalf of our residents. Please speak to Mary for advice and information about various grants and allowances.
Arrange a Visit to Barn Park
If you are considering placing a loved one in our care, you are most welcome to arrange a visit to our home. Exeter and Plymouth are roughly an hour away by car, and Barnstaple is even closer.
Find Barn Park Dementia Care Home here.
Care Specialist
We provide care for the Elderly
We specialise in Alzheimers Care
Respite Care
Short term and weekend care